Increase Business Revenue with Mobile Marketing
Mobile Advertising Network connects anytime, anywhere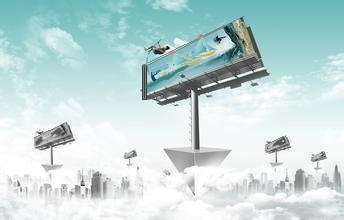 Consumers are using mobile devices to access the Internet, email, text and check out businesses near them. Mobile marketing services connect national brands and local merchants with target markets using personalized messages based on the user's actual location. Most times, mobile use occurs on-the-go when consumers are often closer to making a purchase. Local mobile marketing drives engagement, enables personalization and ensures you're promoted at the right time.
Megamadz provides opportunity of using mobile advertising network with high efficiency. We can develop both standalone mobile campaigns or effective, integrated mobile strategies that play off of other powerful interactive efforts such as paid search, social, Internet Yelp Pages and special offers. With our location based mobile marketing we dive into your vertical, analyse your target markets, incorporate your ROI goals, and build a plan to present and promote your business. Our dedicated mobile team will maintain and optimize your campaigns while your customers grow. Be ready mobile advertising networks in connection with Megamadz mobile advertising platform will increase monetization of your mobile app/site hard!
Mobile marketing service Megamadz the Best Way to Optimize Mobile Video
Mobile video is a great way to advertise your company to a wide range of consumers. No matter the type of business you have, large or small, you need advertisement to reach out to potential customers. A big part of that is mobile advertisement, which should be properly installed to existing mobile advertising network. The reason is because most people are always on their phones; they do their research there, and even shop from their phones. Megamadz mobile marketing service brings you new customers using their natural interests by promoting a mobile video.

What are Rich Media Ads and How Megamadz Can Help
Megamadz mobile marketing service will show you the best way to reach mobile customers. There are no setup charges and just a small fee if any. Within the mobile advertising network you can easily find potential customers by searching for locations they are living in and the demographic you are looking for. Rich Media Ads are the best way to reach customers with location based mobile marketing because they allow the user to interact in some way. People are more likely to go to a place when they are viewing rich content and know exactly what you are offering. Text ads are easily overlooked by consumers, but a picture or mobile video will make them stop and take notice. Megamadz will help you to arrange the local mobile marketing with high efficiency and get more from such way of promotion.

Mobile Advetising Network connects anytime where at any time.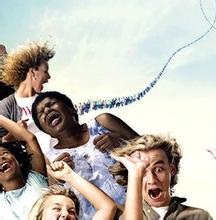 Megamadz can make sure the advertisements you are sending within mobile advertising network go to local places where people, who can buy immediately, can see it. You can count on us to build a plan for you and make sure your campaigns are running smoothly while you handle your business. We have a commitment to your mobile strategy including taking the time to check out what your target market is and focusing the local mobile marketing on those people.


Megamadz has the Best Platform and the Best Company to make expansion to mobile marketing networks right now!
The platform is compliant with OpenRTB and is made for applications, mobile Internet, and tablets. We offer the tools you need to be successful in your business with an ad server and platform that is easy to use and offers results. Real-time bidding allows our company to give you more options to reach customers. Megamadz mobile marketing service offers the best setup for impressions to be bid on and real time reporting that tells you what is going on with your ads at all times. You will always know how many clicks, impressions, and completion rates your ads are drawing.

Take maximum from mobile advertising networks with Megamadz!